65 Meaningful Friendship Quotes
A collection of meaningful friendship quotes and sayings to remind you how special friends are. Find short and inspirational quotes to share with your friends.

Friendship means sharing, caring, and being the friend that you want to have as a friend. There is nothing like the companionship and the understanding of a close friend. The relationship between people that share a fellowship is one where respect and an affinity towards each other are shown.

There is nothing like the companionship and camaraderie that is shared between people who have developed a friendship. They have a significant impact on our lives. They provide uplifting words and encouragement when we face difficult times. This is reflected in the words of Walter Winchell, "A real friend is one who walks in when the rest of the world walks out."

There is a bond and a connection we feel when a friendship occurs. Let the words below reflect what a meaningful friendship looks like.




Friendship is the only cement that will ever hold the world together.
Woodrow T. Wilson




The foundation for a meaningful friendship, one that is based on mutual respect and caring, starts the moment you meet someone.
Roger Horchow, Sally Horchow, The Art Of Friendship





"Somebody once said that love may not be any part of friendship but friendship must always exist for love to be happy."
Sydney Smith




Friendship is love, without either flower or veil.
J. C. and A.W. Hare





For friends aren't like family, they are someone you choose. They love you not because they have to, but because they want to.
Julie Hebert




As friendship must be founded on mutual esteem, it cannot long exist among the vicious.
Horace Smith





"I know we will be forever friends, can't imagine a time when our friendship would end."
Julie Hebert




Friendship hath the skill and observation of the best physician; the diligence and vigilance of the best nurse; and the tenderness and patience of the best mother.
Lord Clarendon





I appreciate you, my friend - the one who is always there when I need a shoulder to cry on, a hand to hold, or simply someone to laugh with.
Catherine Pulsifer






Friends together
can conquer life's stormy weather
When saying "Thank you" you have an opportunity to let family or friends know how much their deed, words, or kindness meant to you.
Robyn Freedman Spizman, The Thank You Book
Friends like you are far and few
You're an example of a friend that is true.
Catherine Pulsifer, I Appreciate You
Thank you for being you, for sharing your love with me . . .
for inspiring me to accept myself, for helping me see the unique beauty in imperfection . . .
for showing me that love is something you do; something not just to be said, but also to be shown.
Steve Maraboli, Unapologetically You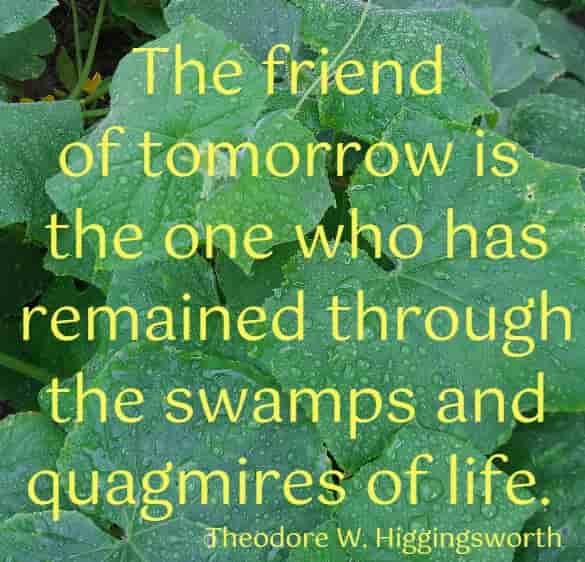 The friend of tomorrow is the one who has remained through the swamps and quagmires of life.
Theodore W. Higgingsworth
A soulmate is someone who has locks that fit our keys, and keys to fit our locks.
Richard Bach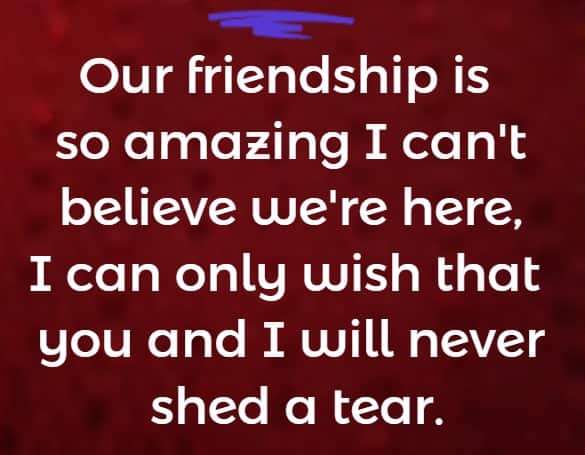 Our friendship is so amazing I can't believe we're here,
I can only wish that you and I will never shed a tear.
Julie Hebert, Come Walk With Me
You are my friend, for you have smiled with me,
My help and hope in fair and stormy weather
Nixon Waterman, You Are My Friend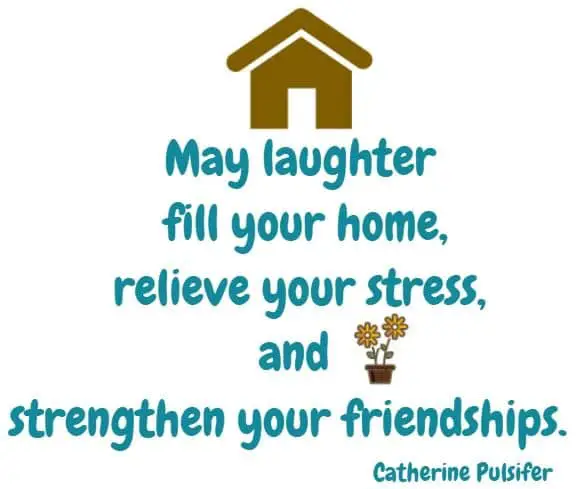 "May laughter fill your home, relieve your stress, and strengthen your friendships."
Catherine Pulsifer
New friends may be poems but old friends are alphabets. Don't forget the alphabets because you will need them to read the poems.
William Shakespeare
Bonds of friendship are like no other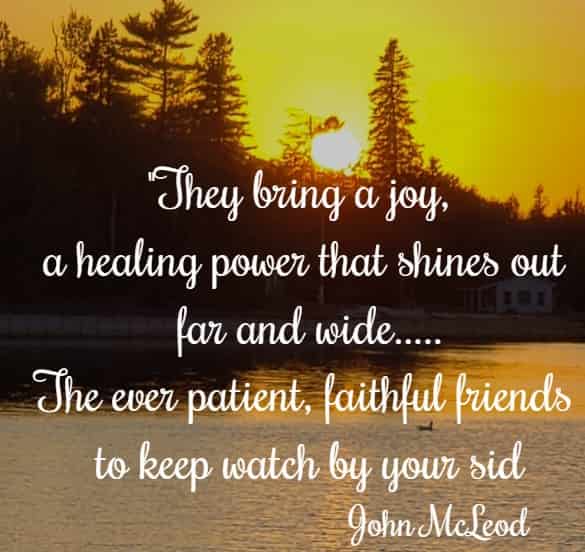 "They bring a joy, a healing power that shines out far and wide.....
The ever patient, faithful friends to keep watch by your side!"
John McLeod
A friend may be waiting behind a stranger's face.
Maya Angelou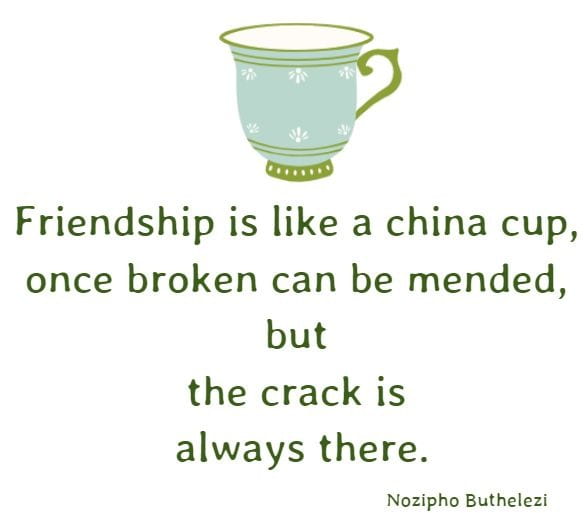 "Friendship is like a china cup, once broken can be mended, but the crack is always there."
Nozipho Buthelezi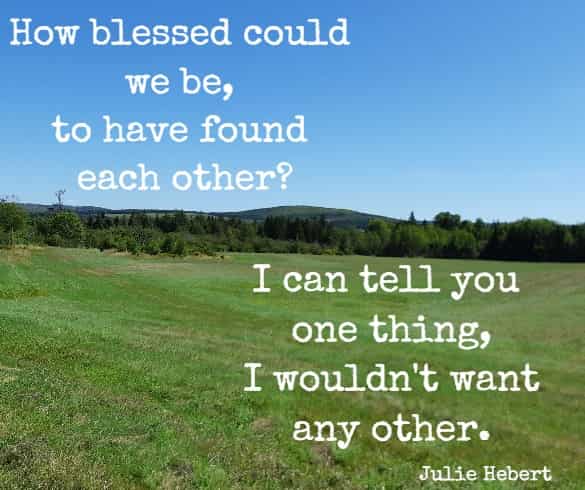 How blessed could we be, to have found each other?
I can tell you one thing, I wouldn't want any other.
Julie Hebert
Short but Meaningful
While these friendship quotations may be short, they contain significant words that are indicative of what a friendship means. Many time you will find the wisest and deepest words can also be the briefest number of words!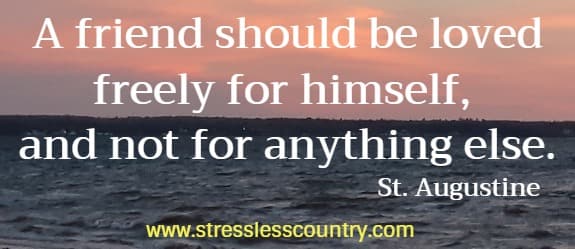 A friend should be loved freely for himself, and not for anything else.
St. Augustine, Friendship Thoughts
A soulmate is someone who has locks that fit our keys, and keys to fit our locks.
Richard Bach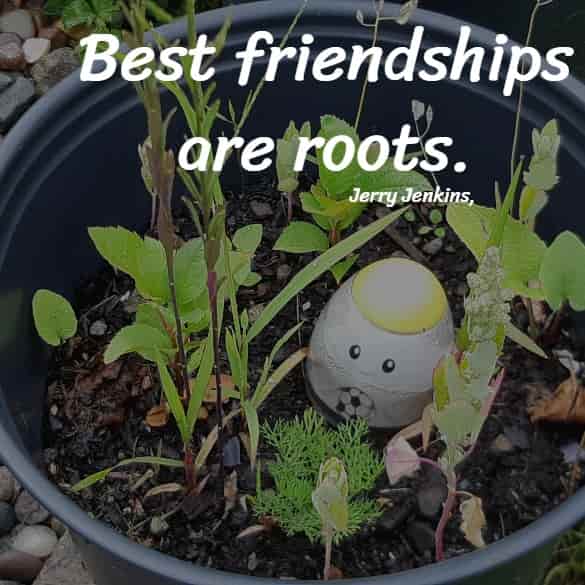 Best friendships are roots.
Jerry Jenkins, Twelve Things I Want my Kids to Remember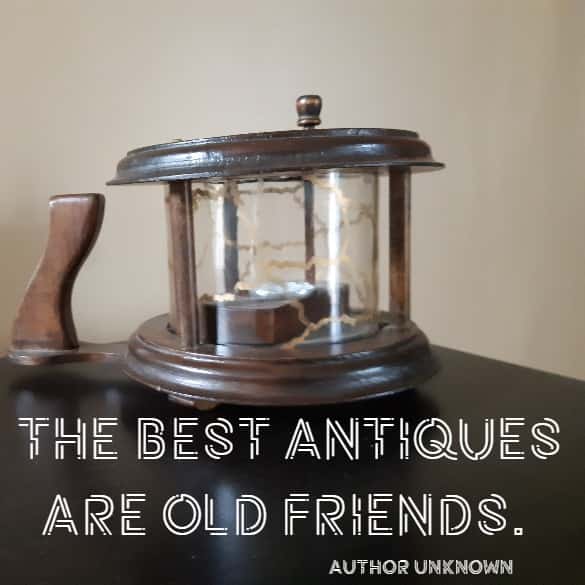 The best antiques are old friends.
Author Unknown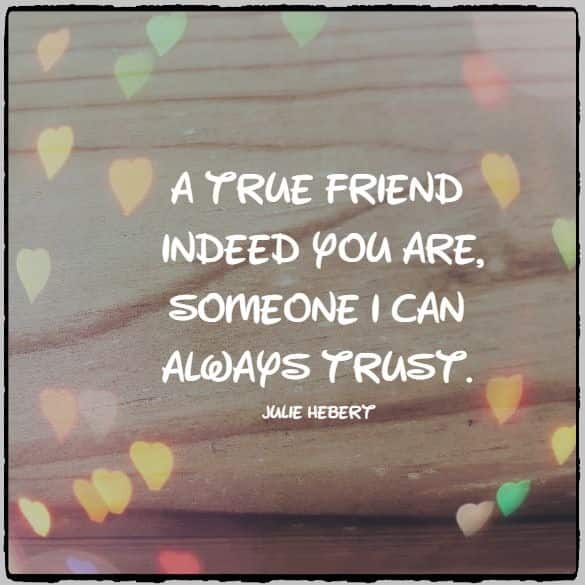 A true friend indeed you are, someone I can always trust.
Julie Hebert, True Friend
The best relationship is true friendship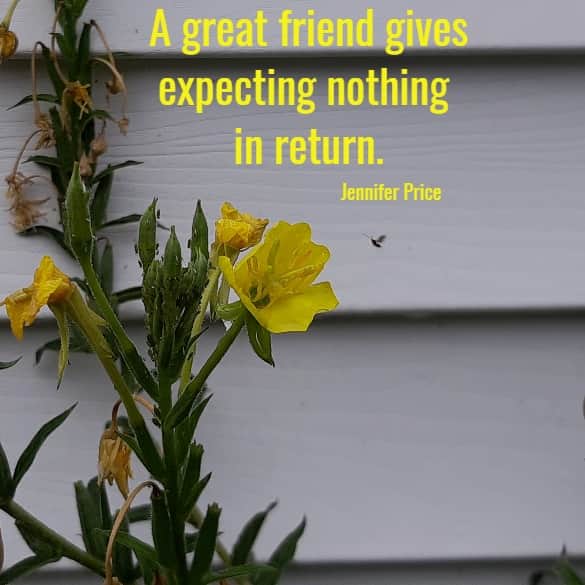 "A great friend gives expecting nothing in return."
Jennifer Price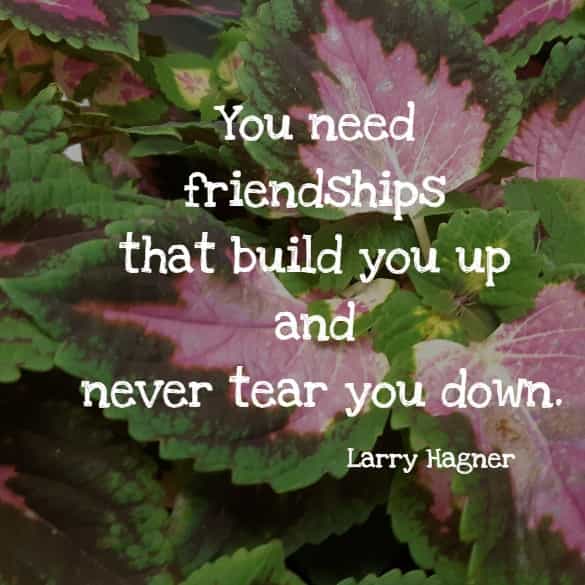 "You need friendships that build you up and never tear you down."
Larry Hagner, The Dad's Edge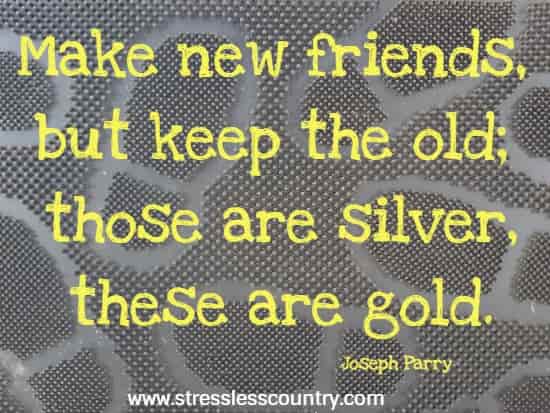 Make new friends, but keep the old; those are silver, these are gold.
Joseph Parry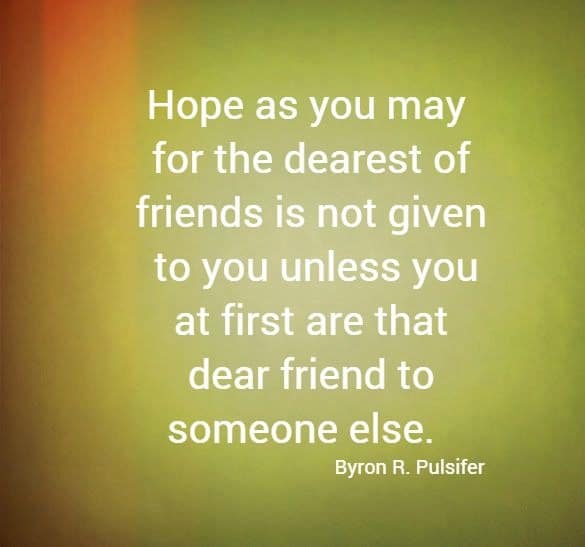 Hope as you may for the dearest of friends is not given to you unless you at first are that dear friend to someone else.
Byron R. Pulsifer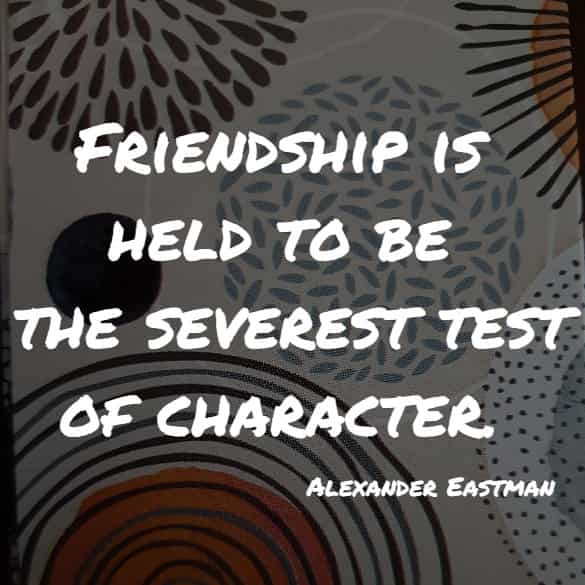 Friendship is held to be the severest test of character.
Alexander Eastman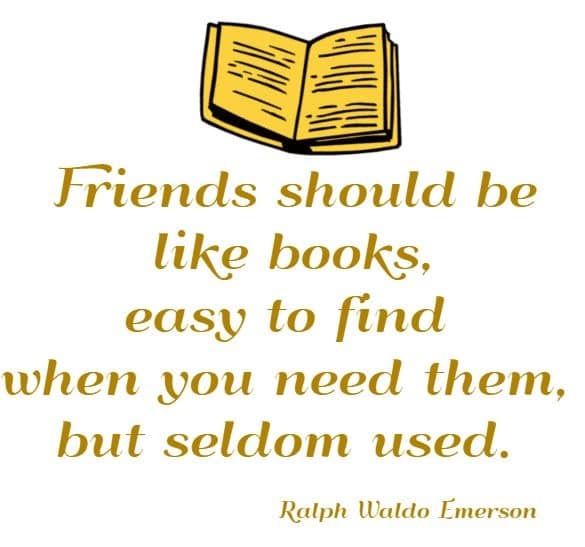 Friends should be like books, easy to find when you need them, but seldom used.
Ralph Waldo Emerson
Share laughter and tears
but with one who is dear!
May the hinges of our friendship never grow rusty.
Irish Saying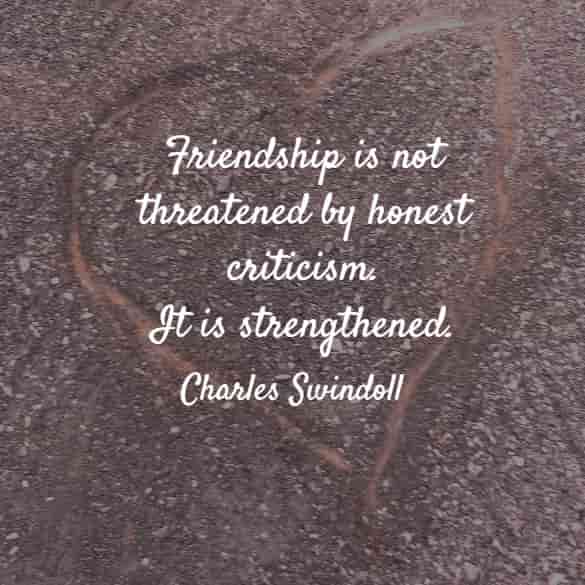 Friendship is not threatened by honest criticism. It is strengthened.
Charles Swindoll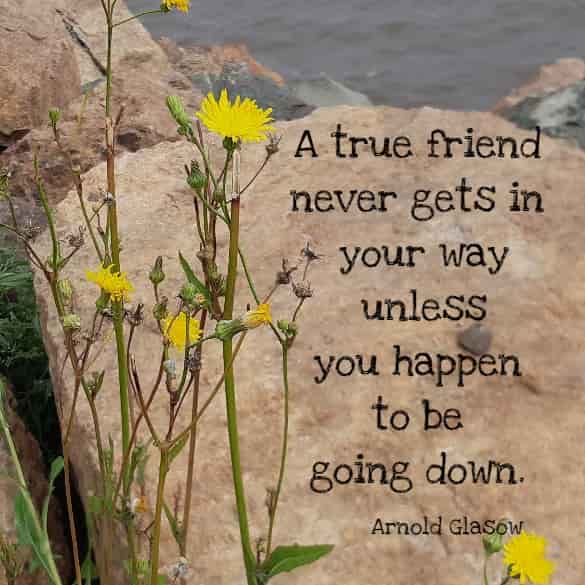 "A true friend never gets in your way unless you happen to be going down."
Arnold Glasow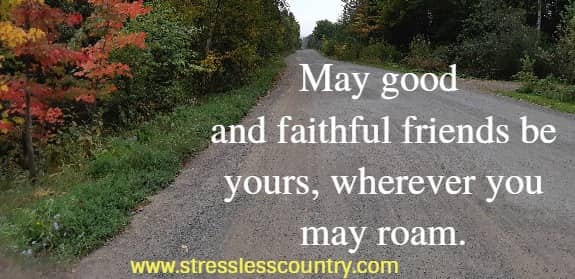 May good and faithful friends be yours, wherever you may roam.
Irish Saying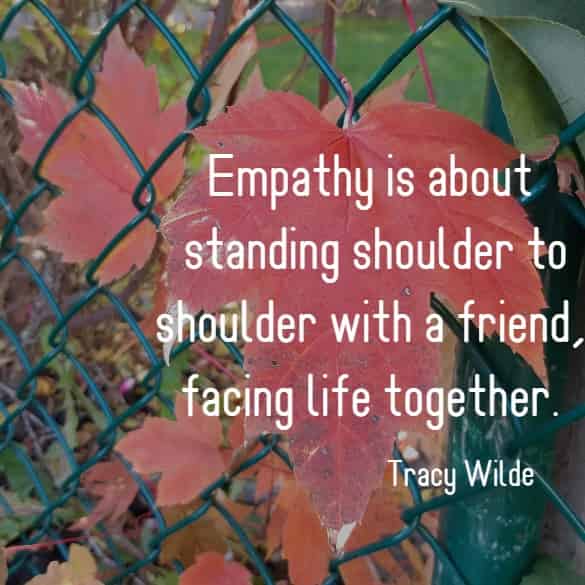 Empathy is about standing shoulder to shoulder with a friend, facing life together.
Tracy Wilde, Finding the Lost Art of Empathy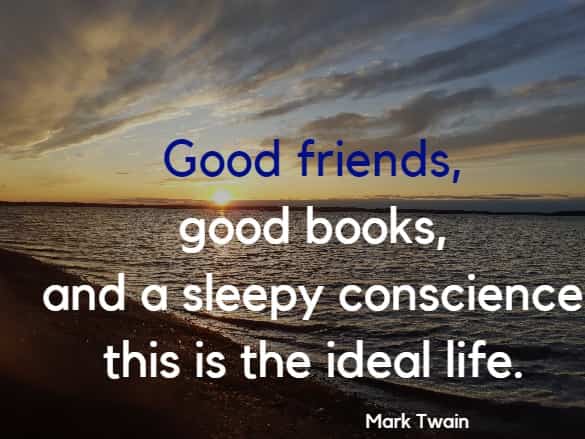 Good friends, good books, and a sleepy conscience: this is the ideal life.
Mark Twain
A friend's smile
never goes out of style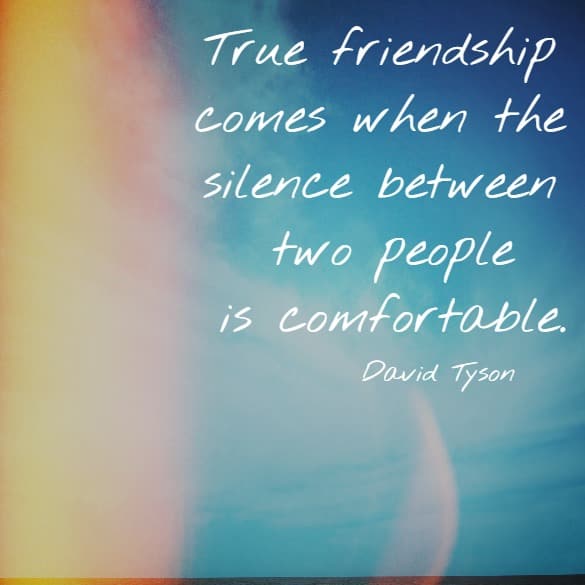 True friendship comes when the silence between two people is comfortable.
David Tyson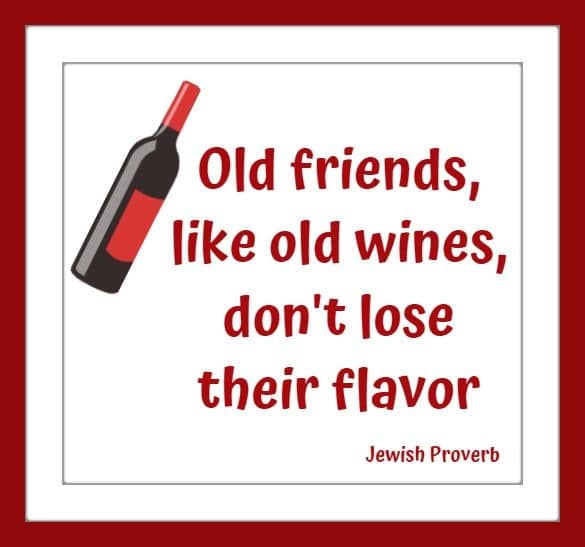 "Old friends, like old wines, don't lose their flavor."
Jewish Proverb
Inspirational And Uplifting
Be motivated and inspire others by these inspirational and uplifting quotations. Quotations expressing heartfelt affection that shows the comfort and relationship between companions.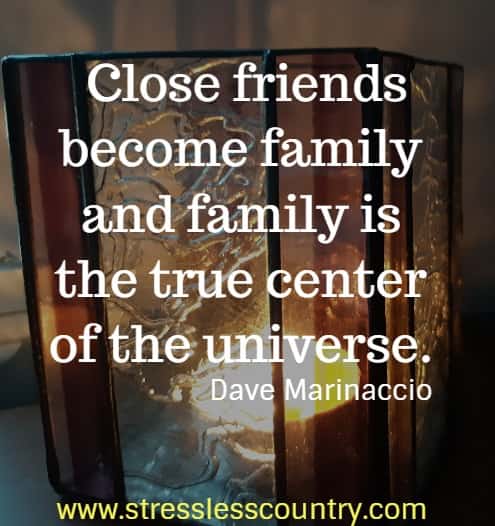 "Close friends become family and family is the true center of the universe."
Dave Marinaccio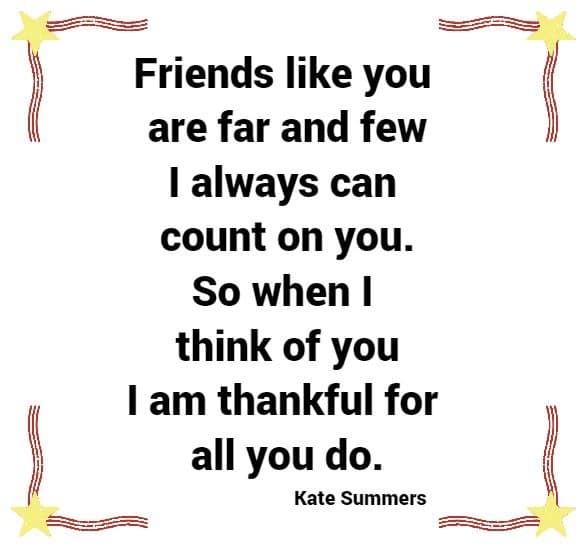 Friends like you are far and few
I always can count on you.
So when I think of you
I am thankful for all you do.
Kate Summers, Every Time I Think Of You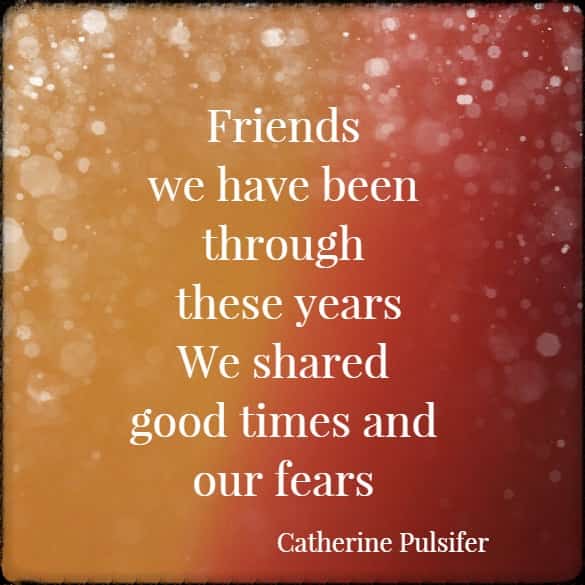 Friends we have been through these years
We shared good times and our fears
Catherine Pulsifer, Congrats My Friend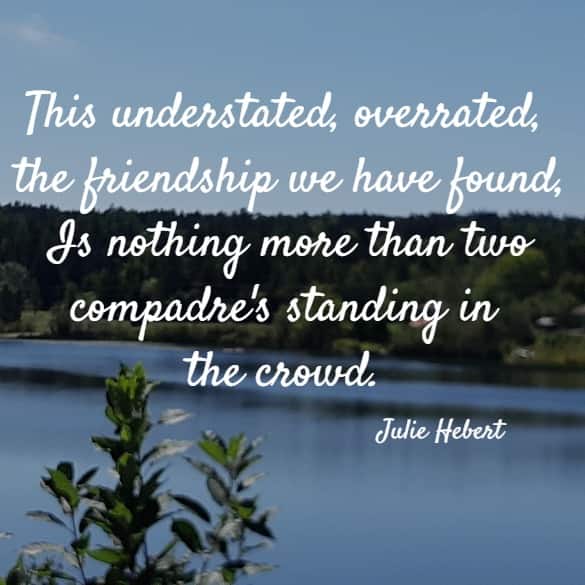 This understated, overrated, the friendship we have found,
Is nothing more than two compadre's standing in the crowd.
Julie Hebert, My One True Friend
Bernard Meltzer said it well:
"A true friend is someone who thinks that
you are a good egg even though he knows that
you are slightly cracked."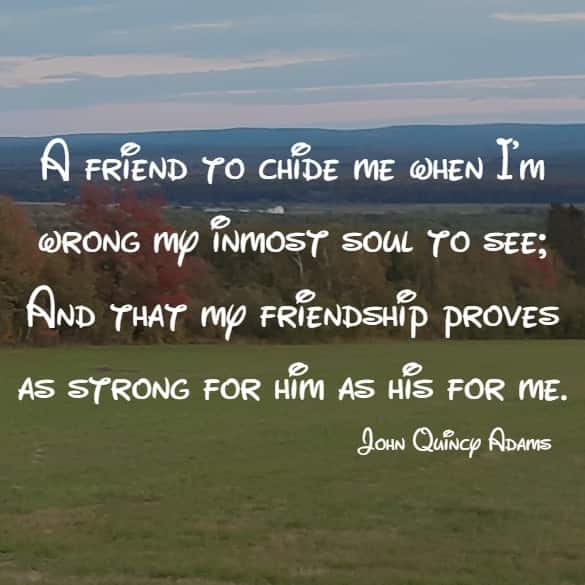 A friend to chide me when I'm wrong my inmost soul to see;
And that my friendship proves as strong for him as his for me.
John Quincy Adams, Faithful Friend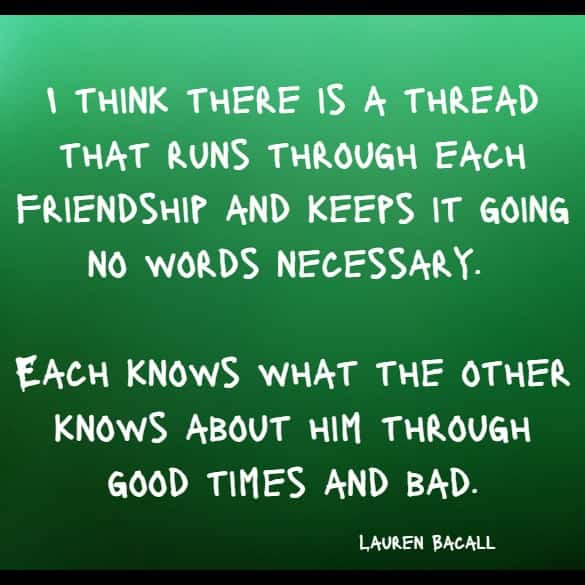 "I think there is a thread that runs through each friendship and keeps it going no words necessary. Each knows what the other knows about him through good times and bad."
Lauren Bacall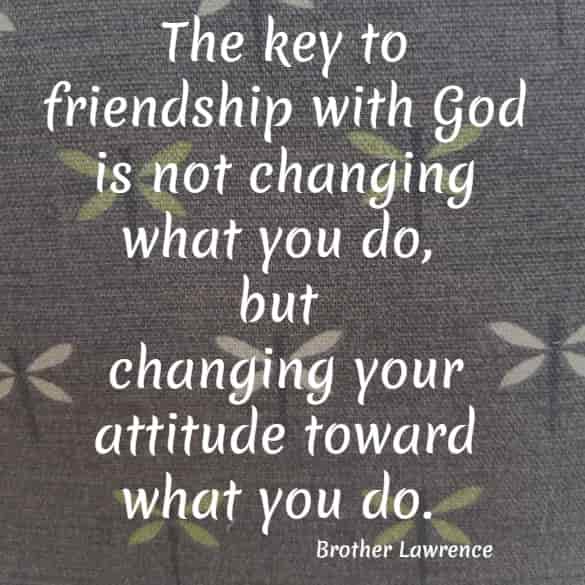 The key to friendship with God is not changing what you do, but changing your attitude
toward what you do.
Brother Lawrence
Life brings us many a pleasure
But you my friend are truly a treasure!
Growing up you were such a pain....
And now the years have passed so fast
Our friendship is strong and will always last.
Samatha Lynch, We Grew Up
"Did I choose you? Did you choose me? And what difference does it make? All that really matters, friend, is that we choose together."
Lois Wyse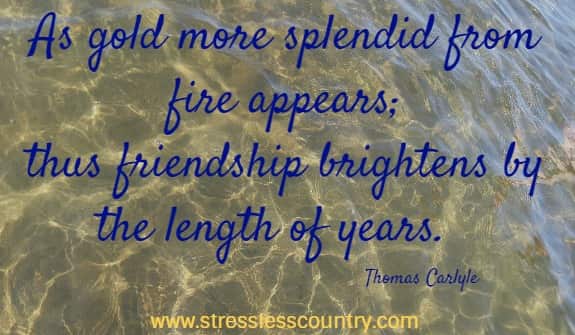 As gold more splendid from fire appears;
thus friendship brightens by the length of years.
Thomas Carlyle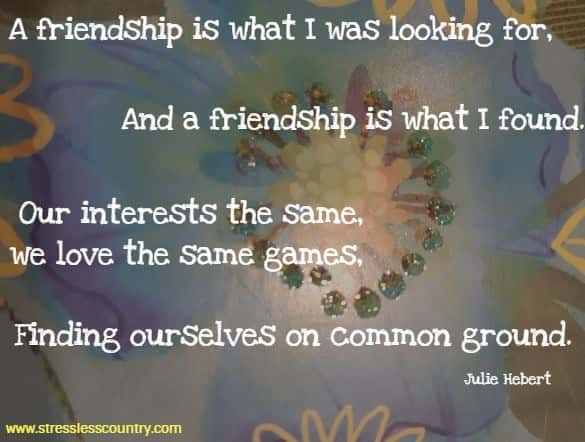 A friendship is what I was looking for,
And a friendship is what I found.
Our interests the same, we love the same games,
Finding ourselves on common ground.
Julie Hebert, For You My Best Friend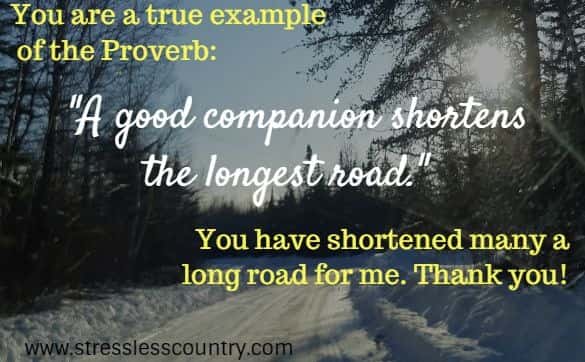 You are a true example of the Proverb: "A good companion shortens the longest road." You have shortened many a long road for me. Thank you!
Sam Fickinsen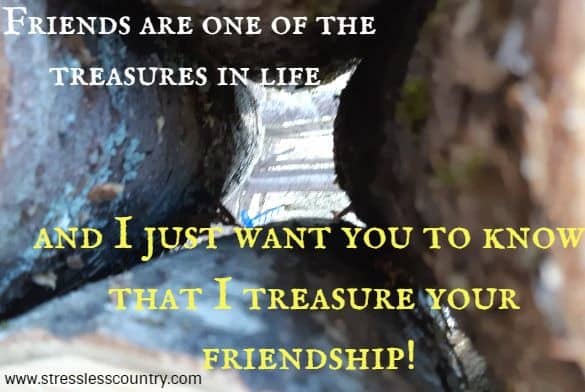 Friends are one of the treasures in life and I just want you to know that I treasure your friendship!
Catherine Pulsifer
We don't realize how important we are at times.
As famous words state:
"To the world you may be just one person, but to one person you may be the world."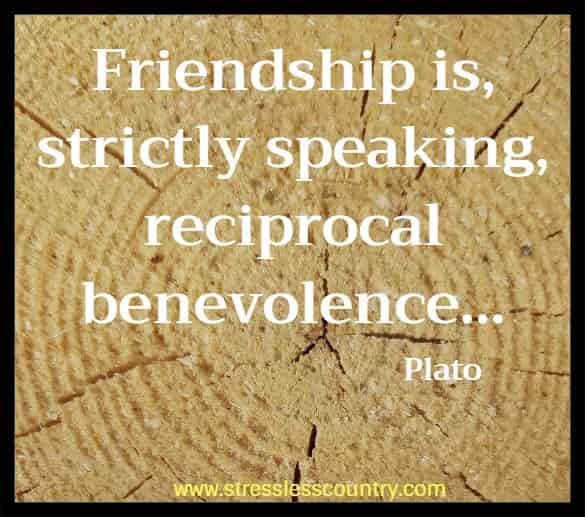 "Friendship is, strictly speaking, reciprocal benevolence, which inclines each party to be solicitous for the welfare of the other as for his own. This equality of affection is created and preserved by a similarity of disposition and manners."
Plato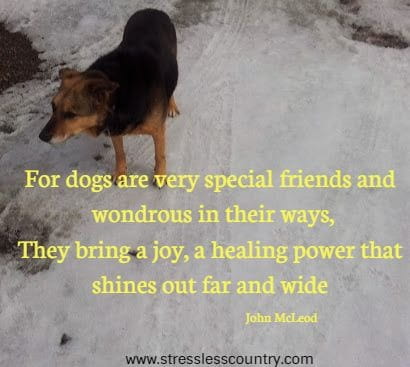 For dogs are very special friends and wondrous in their ways,
They bring a joy, a healing power that shines out far and wide
John McLeod, The Ever Patient Faithful Friend




"Being a friend can help relieve others stress, and, your friends can help relieve your stress!"
Catherine Pulsifer




Sharing what is real about you is the key to building real relationships with others.
Michelle Tillis Lederman, The Connector's Advantage




Affirm and correct a child while he is young, and your relationship with him will grow into a healthy respectful friendship later in life.
Den Trumbull, Loving by Leading






Life is always sweeter
With a friend by your side





Life's journey's have more meaning with the companionship of people that you enjoy.
Victoria L. Adenson




Be a friend. The pay is bigger (Though not written by a figure)
Than is earned by people clever in what's merely self-endeavor.
Edgar A. Guest, Be A Friend




So doff the sable weeds you wear and whistle something gay
The friend you've lost through frankness would have failed you anyway.
Strickland Gillilan, Put To The Test




It's doing your job the best you can
And being just to your fellow man;
It's making money - but holding friends
Berton Braley, The Recipe




My prayers shall first be upward sent
For those dear friends of mine who lent
Encouragement.
Douglas Malloch, Encouragement




Planning a successful vacation with friends can be an enjoyable wonderful bonding experience. 
Deanna Williams, Planning a Vacation with Friends


Related Quotes & Poems:



We hope these meaningful friendship quotes are ones that you will share with your friends. The mutual affection shared and felt between friends is comforting and rewarding in a relationship between people. Friends could be people we have known since childhood or it could be relationships developed at work, and for many friendships are famly members. No matter who your friends are we see meaningful relationships having a positive impact on our lives! We hope the quotations and sayings are ones that you will share with others.


More Quotes to Inspire and Encourage

Short Poems | Poems | About Us | Contact Us |